Any business wants to stay ahead of the competition. To achieve this, businesses should maximize their technological capabilities. However, the costs are high, the time needed is quite unreasonable, and the efficiency is impractical.
Fortunately, business owners can rely on professional IT support services, which provide more than a way to manage their IT needs. Such services may also help your business run efficiently and smoothly, while enabling your business to improve its data system quality.
An effective data system allows you to boost your customer outreach, data management organization, and in-house communication. To enjoy such benefits, it's wise to work with professional IT support providers, like Shipshape, that have experience in the industry and offer exceptional IT solutions.
If you still have doubts about hiring professional IT support, below are the reasons why you should do so.
Helps You Focus On What You Do Best
One of the reasons to consider professional IT support is that it helps you focus on what you do best. You and your team don't have to be distracted by your company's IT problems. Instead, you'll be able to free up your internal resources, while allowing you to focus on what matters in your day-to-day business operations.
Improves Your Time Management
As a business owner, you're always wearing different hats and trying to do various things to meet your customers' demands and needs. You don't need to worry about your IT infrastructure, data maintenance, and network with professional IT support. Since they offer expert IT solutions, it's possible to maximize your time without the need for you to pay a hefty price tag.
Helps You Run Your Business Again After A Disaster
In case of a disaster, you need to do your best to get back on your feet again to avoid the possible effects of downtime on your business. Keep in mind that some disasters can be prevented before they happen, which experienced teams may help you with.
Professional IT support solutions are made to keep your business performing and running at its best. It means that they can do more than just updating your systems regularly.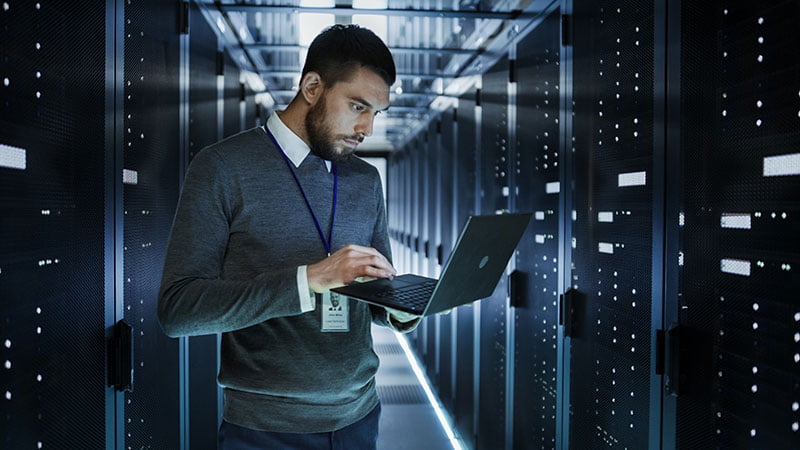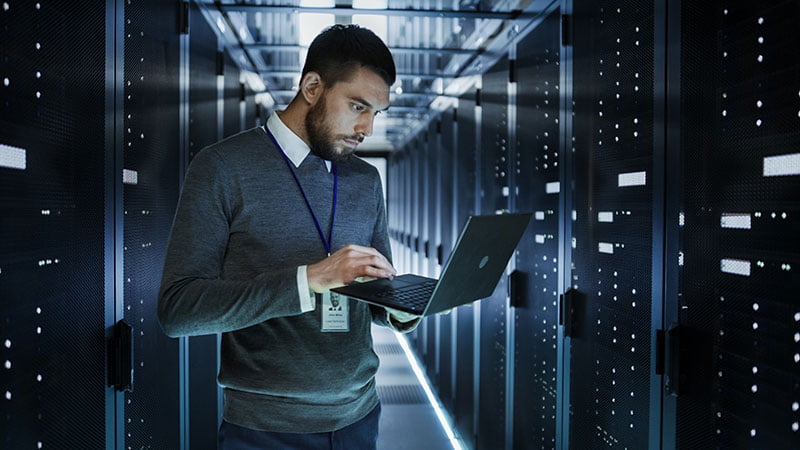 Depending on your chosen IT support provider, they'll monitor and handle anything that may impact your company. With this in mind, you can be assured that you'll get the necessary support to get back on your feet anytime, regardless of the disaster that hits your business.
Provides You With A Deeper Knowledge Base
Hiring professional IT support may mean an extra expense for many businesses, but it can actually provide you with the combined knowledge of experienced IT specialists. Professional IT support for business may help you understand the advantages and disadvantages of various solutions. In terms of adopting new technologies, they'll provide you with proactive advice based on what works and what doesn't in today's modern world.
Ensures Peace Of Mind
IT problems and system crashes aren't limited to business hours only. As a matter of fact, most IT issues happen after business hours, making them challenging to fix. That's why remote monitoring round the clock is crucial for any business.
For instance, if your server goes down early in the morning, your hired professional IT support can quickly determine the problem and start working on it to ensure that your business operations won't be affected. With this, you can have peace of mind, knowing that your IT systems are working well even when you're not around.
Ensures Your Business Is Up-To-Date
Most business owners have tried pushing system updates back, particularly when they're busy. If you always do this, your business may experience downtime, which can disrupt or affect your operations. Take note that keeping your systems and devices up-to-date is essential for both security and functionality purposes.
By hiring professional IT support, you can be sure that all essential updates can be made without the need for you to keep track of them. You don't even need to worry about being disturbed just because you need to update your system. It's because your hired IT support will take care of everything.
With the latest security solutions and measures, you can enjoy the convenience and be at ease, knowing that everything is running properly. Professional IT support also ensures that your business is protected from any possible cyberthreat, keeping your company data safe at all times.
Increases Your Return On Investment (ROI)
Not all businesses want to invest much money in something that provides small returns. Once you hire a professional IT support team, you're investing. However, IT investments pay for themselves, especially when you're dealing with hardware problems and software issues.
You don't have to hire repair companies to handle your computer or network issues with expert IT support. Your IT support team will always be available anytime you need it, and can manage your problems effectively.
You don't even need to worry about the costs since most IT support providers charge a flat monthly fee. It only means that you don't have to think of hidden charges or unexpected fees.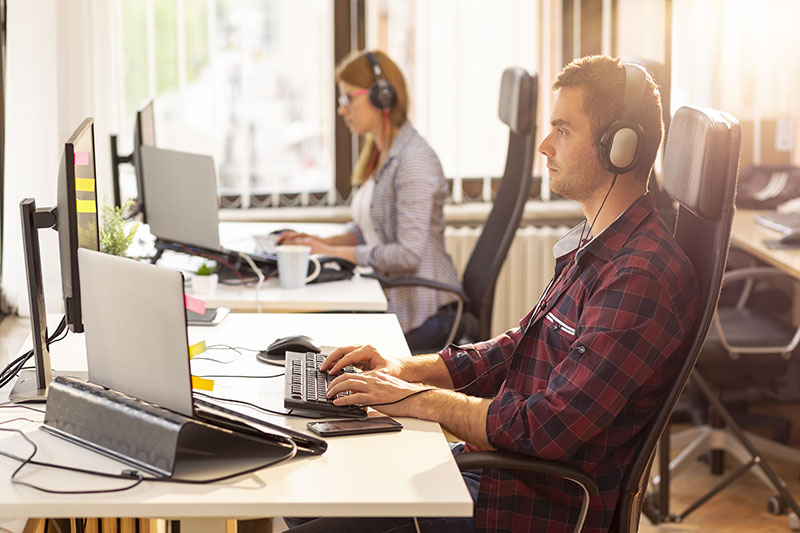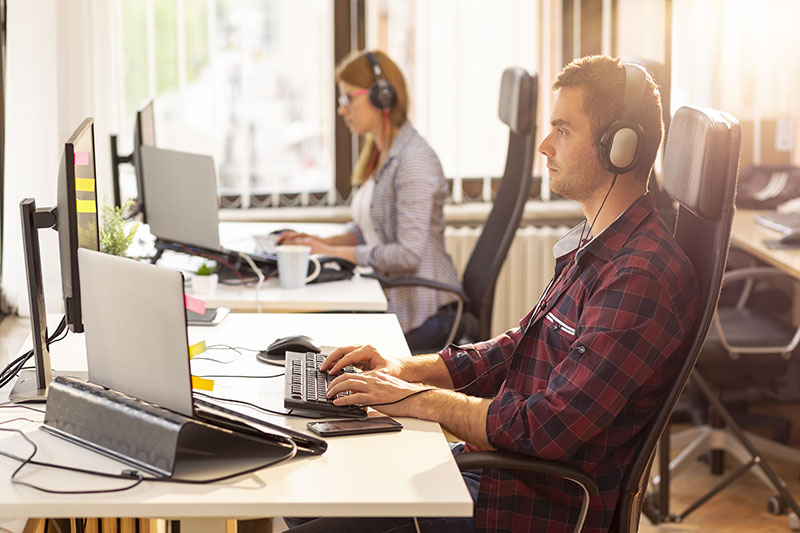 Boosts Your Employee Productivity
When it comes to IT issues, do you know how often your employees need to troubleshoot them? If you or your team members are having a hard time troubleshooting IT issues during working hours, it's a sign that you need to hire professional IT support.
Rather than wasting your valuable time on essential daily tasks, your hired professional IT support will help you manage your IT issues. It only means that they'll deal with any IT issue that may arise, which will give you and your team members more time to focus on other things that need to be accomplished every day. This won't only provide you with convenience, but it'll help increase productivity in your workplace.
Provides Ongoing Remote Network Monitoring
One of the best ways to stay on top of any potential IT issue before it becomes a big problem is to have remote IT support. As mentioned, problems with your systems and networks may happen anytime without warning.
With professional IT support, it'll provide your business with ongoing remote network monitoring, which can be advantageous to ensure that no problems will affect your working hours or operations. Therefore, if you want your IT problems to be quickly resolved or spotted, never hesitate to hire professional IT support for your business.
In today's business world, professional IT support is necessary, no matter what type of company you're running. Even if it's not one of your priorities, it can make a difference in your daily business operations. Besides, no businesses can afford downtime, cyberthreats, and malfunctioning servers.
Such problems aren't only costly, but they may also damage your company's reputation. If you don't want that to happen, consider hiring professional IT support for your company and experience nothing but convenience when dealing with IT issues.
Tips To Choose The Best Professional IT Support For Your Business
Now that you know the reasons to hire professional IT support for your business, you can only take advantage of its benefits if you choose the right one for your needs. Below are some of the tips to make the selection process easy.
Every business requires additional tech support and remote support services. With the countless industries seeking professional IT support, several IT companies specialize in certain areas to meet their needs. Choose a professional IT support provider that has vast experience in your niche.
Experienced professionals know how to prevent or fix possible issues that may happen for your business. They may even suggest some strategies you never knew you needed. Moreover, they understand the legalities in IT and the kind of business you're running.
When hiring professional IT support, it's essential to consider location. If possible, opt for a provider close to your premises, so you can easily receive your needed services, especially if you're dealing with an onsite support issue. Although it'll cost you more, it ensures that your onsite problems will be resolved on time.
Your company's technological needs would depend on the industry to which it belongs. So, when looking for professional IT support, it's best to consider a provider that has been in the industry for a long time. A company with years of experience provides satisfying and quality IT services. In addition, it understands the best possible techniques to implement to deliver the services you need.
Understand The Inclusions And Exclusions In The Agreement
The best professional IT support provider offers a guaranteed resolution time depending on the issue. You'll also have to know how they can communicate with you. Aside from that, you should know the exclusions and inclusions in their service level agreement (SLA). This way, you'll know what to expect from their services, and whether or not their services are valuable to your business needs.
Conclusion
Professional IT support won't only save you time and money, but it can also help avoid specific issues before they happen. Plus, it provides your company with the opportunity to access extensive expertise from qualified and highly experienced professionals. Just make sure to work with the most reliable IT support provider to meet all your IT needs and get the best value for your investment.