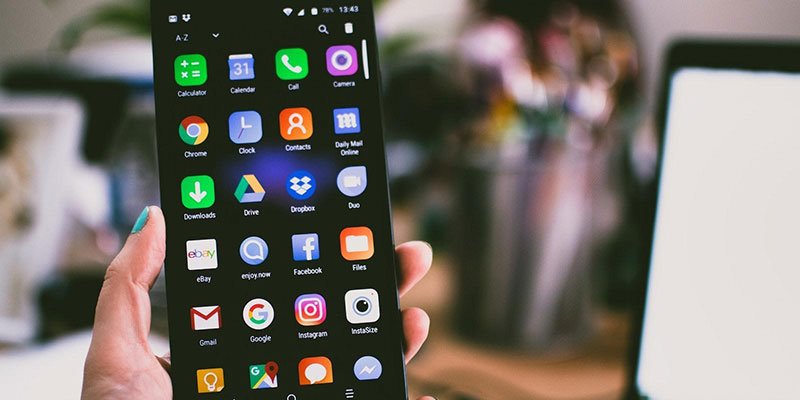 It really isn't rocket science to set up a VPN on your Android phone, while it is something that every Android user should think about doing if not done so already. Before we go any further, it is important to understand that any piece of tech out there connected to the internet requires security, not just Android. No system in the world is impervious to the dangers of the online realm.
The reasons for running a VPN on an Android are manifold, to say the least. Using a VPN today has become a requisite on an internet filled with dangers that we all use for our daily needs and miscellaneous needs. Being unprotected on the internet is unthinkable today for cybersecurity experts, organizations that value their data, and security-conscious individuals. Would it be logical to drive a car without airbags, a seatbelt, and old, weathered tires? Surely not. Would it be wise to leave your home unlocked and your curtains permanently open? This is exactly what being without good network security is equivalent to in the digital world. Imagine for a moment that you are shopping online and someone intercepts your bank card's three or four-digit number. With a VPN, this is not possible, and this is just one thing a VPN can do for you.
Over five billion people around the world are connected to the internet across tens of millions of devices such as Android smartphones. In fact, Android smartphones make up a significant portion of all online devices! One would think that a new Android phone comes with great security features out-of-the-box. This simply isn't true, because so many of these features are left disabled and deactivated so that the user can set up his or her way of operating the phone. As such, cybersecurity and privacy by default are just not the reality.
Therefore, we must understand the importance of using premium network security software such as a VPN on your Android phone so that you don't run into catastrophic consequences such as data loss, privacy breaches, or worse! What is more, a security gap can not only affect you but can spiral out of control and affect your friends, your loved ones, or your company!
What Is a VPN?
Without further ado, let's begin by appreciating what a VPN is and what it does. A VPN is short for a virtual private network, which is self-explanatory. Basically, by installing and using VPN software you are rerouting your internet connection through a protected and anonymized set of servers of your choice anywhere in the world.
There are several VPN vendors out there, while the premium ones assure your privacy and security as well as offer customer support. After all, the VPN industry has grown to a value of billions of dollars and is doing very well.
Technically speaking, a premium VPN should encrypt your connection with a proprietary encryption protocol such as AES 256-bit which is the standard nowadays. Furthermore, a good VPN should allow you to pass an online anonymity test with flying colors. You should also be able to unblock streaming by changing your virtual location as well as go past any government internet censorship like a breeze.
Not all VPN software can do this reliably, which is why you need community-approved premium VPN software to protect your privacy, your browsing traffic, and the contents of your Android smartphone.
Why Android Could Use the Help of a VPN
The simplest method for setting up a VPN on your phone is by using a dedicated Android app. Mobile apps from premium VPNs like Surfshark include settings that are already set up to function on Android devices. Only download programs from the Google Play Store or the website of your VPN provider, please.
VPNs are not created equal. There are VPNs with poor customer service and a small range of compatible devices. There are also free VPNs that gather your data and sell it to other people.
Avoid being seduced by dazzling promotions or settling for suspiciously cheap costs when selecting an Android VPN app. A reliable premium VPN is quick, inexpensive, and safe.
You want to subscribe to a VPN service that has the following features and policies;
No-logs
Android compatible VPN protocols
Extra features that meet your requirements
24/7 Customer support
Money-back guarantee
As far as which top Android VPNs actually meet and even exceed these fundamental criteria, here is a short list for you;
Surfshark
NordVPN
ExpressVPN
PIA
Cyberghost
But, there has to be a winner, right? For that reason, it is recommended that you choose Surfshark. The reasons for this are the following;
3,200 servers across 65 countries
Torrents and P2P allowed
Can unblock the Netflix USA content library from anywhere
Unlimited simultaneous connections
Is a native Android application
Supports several VPN protocols
User-friendly app design
Although Surfshark may not be the outright fastest VPN around, you are getting a great overall package that includes key features you will surely need.
Setting Up Surfshark on Your Android
Setting up Surfshark is simple. Take a look at this process;
Subscribe to Surfshark online
Download the VPN app from the Google Play Store
Open the application
Log in to the VPN service
Adjust any settings you wish first
Connect to a server of your choice
Your VPN is now active!
You can also simply visit the Google Play Store directly or even download the Surfshark APK online after subscribing to the company if the Play Store is not your cup of tea.
So, you are ready to rock and roll with your VPN! No matter where you are in the world, you can simply connect to a Surfshark server to make websites think you are in that particular country. This means you can find online discounts, unblock streaming, release government internet blockages, do local market research, and more. All of this is possible while being safe from cyber-attacks thanks to the modern technological marvel that is the VPN! l