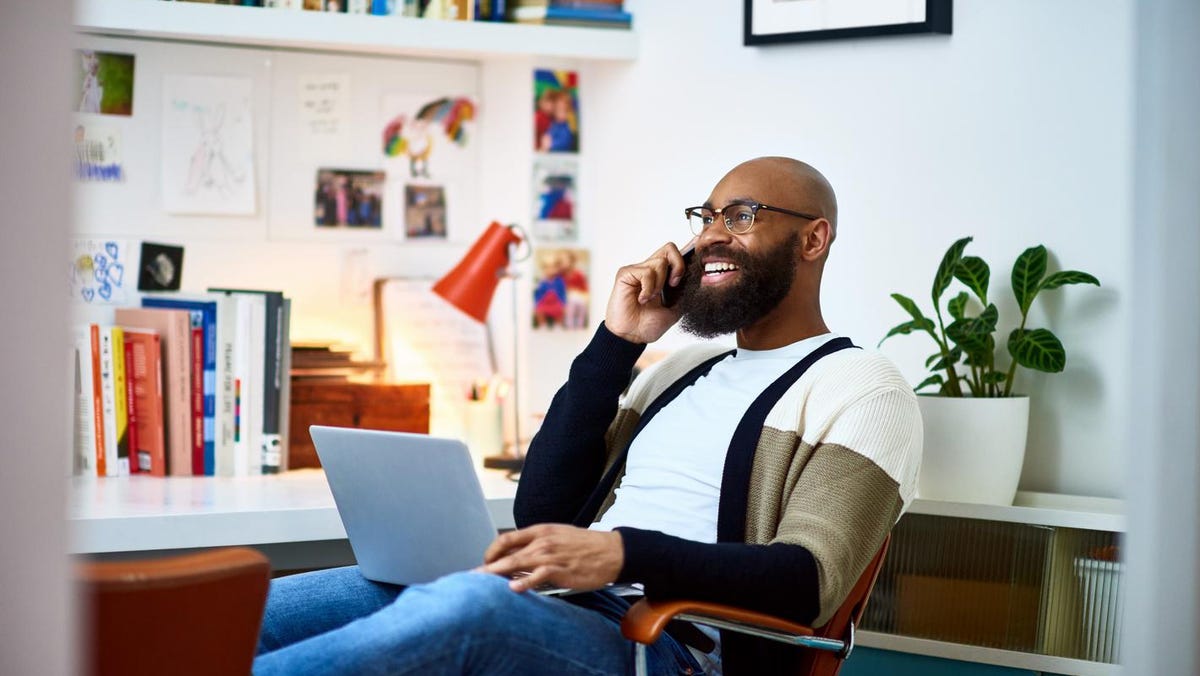 There is no substitute for in-person collaboration, but as organizations experiment with new flexible models of work, they must fill the gaps to foster more personal connections.
Even before the pandemic, flexibility was high on the employee wish list. A 2014 survey from Citigroup and LinkedIn found that 64% of respondents would turn down a 10% raise in favor of more flexibility in their work. Over the last year-and-a-half, it's become clear that flexibility is a defining characteristic of new and emerging work models. Organizations that have led with empathy and compassion—offering flexibility in balancing personal needs—have built stronger bonds of trust with their employees and in many cases have seen rises in productivity. At the same time, as our work and personal lives have blended, studies have also shown that 44% of workers have reported feeling less connected to coworkers since the start of the pandemic.
The shift to a variety of working environments, including all-virtual collaboration, flexible hours, or hybrid workplaces reminds us that workplace identity doesn't simply live within four walls. Workplace culture is grounded in an organization's mission, values, and behaviors, and these human elements can be strengthened (or eroded) wherever and however people work together. As organizations experiment with new flexible models and actively shape the future of work, there needs to be a renewed focus on fostering human connection—building community, equity, and belonging for all employees, no matter where they are or how they work.
Collaboration equity is even more critical for distributed teams
At Google, we think of collaboration equity as the ability to fully contribute and add value, regardless of background, location, role, experience level, language, or device preference. This principle became even more critical when we all went remote, not only in our recommended best practices for how to run equitable meetings or have difficult conversations, but also in the way we enhanced our own products. For example, in Google Workspace, we found employees all over the world relying on features in Google Meet to ensure that everyone in their teams could be fully seen and heard—using features like auto light and focus adjustments, hand-raise, Q&A and polls, and closed captions in multiple languages. And if people had to take virtual meetings while they were on the go, we saw them using blurred or custom backgrounds for privacy or just for a change of virtual-meeting scenery. (It seems like beaches in Tahiti and Fiji were popular during that first pandemic winter…) Although there is no substitute for in-person collaboration, these enhancements helped to fill the gaps and foster more personal connections.
As organizations build for the future of work, especially hybrid or fully distributed models, they will need to think deeply about collaboration equity and inclusion. How do they ensure that every employee feels included and that remote employees don't feel relegated to a tiny digital square in a conference room at the corporate office? As part of Google's own future of work journey, we're rethinking how technology, physical spaces, and culture can create a more equitable workplace for everyone. This kind of experimentation and discovery is essential for the future of work.
Related: Google Meet is making meetings more immersive, inclusive, and productive than ever before. Read more about our latest features and updates.
Hiring for the future should be about culture "add," not just culture "fit"
The shift to a distributed workforce is giving organizations a new opportunity to cast a wider net for talent and take concrete steps toward becoming more inclusive. Hiring teams and business leaders should consider ways they can encourage a more diverse set of perspectives, backgrounds, and experiences to drive better outcomes. Hiring only for "culture fit" (as opposed to "culture add") can create an echo chamber effect that makes it harder to sense and react to changes in both the market and society at large.
By looking at each new Google Cloud hire as a culture add, we're bringing in Googlers who challenge preconceived notions and help us better understand our customers, build more helpful technology for everyone, and drive deeper impact. If a candidate feels valued for what they're able to uniquely contribute to the organization at the onset, they are more likely to make lasting contributions to that organization.
Employee insights should guide quick action
During the pandemic, organizations had to rapidly adapt to changing circumstances, including how to enhance the employee work-from-home experience with upgrades to equipment, flexible schedules, or thoughtfully planned virtual events. Perks and culture-building activities that were tied to the physical office space became obsolete virtually overnight. As companies explore new ways of working, it will become increasingly important to stay on the pulse of employees' experiences and use those insights to drive action. Employee sentiment can be harder to measure in geographically distributed teams without the right tools in place.
At Google, the sudden transition from being in our offices to being almost entirely virtual helped us test what helps Googlers thrive, regardless of where they're working. In Google Cloud, we conduct regular "Pulse" surveys that help us understand employee challenges in-the-moment and quickly identify solutions that help Googlers and our customers.
Our first priority at the outset of the pandemic was to make sure Googlers felt cared for—for example, with additional time needed to take care of their families and to support their wellbeing in light of COVID-19. As the months went by, Pulse insights showed us how the gift of time to focus and reset can really empower and motivate employees; as the lines of work and home blurred during the pandemic, we increased our focus on mental health by providing things like remote stretching & yoga sessions, meditation, automatic prompts to take breaks, and some teams even instituted "no meeting" days or "low meeting" weeks. By regularly pulsing the sentiments of employees, these kinds of measurable, actionable insights will play a crucial role in the evolving future of work and wellbeing.
Despite the unimaginable hurdles of the past year-and-a-half, this is an exciting moment to be associated with the human potential of any organization. Those of us who have the privilege—and the responsibility—to help shape the future of work, should continuously come back to the idea of fostering human connection, through collaboration equity, inclusion, and by harnessing the power of employee insights to guide our decisions. That approach works well when you have more than 140,000 employees spending their time together in physical offices, but it also works well when that same number is spread across time zones, home offices, and conference rooms. Embrace these changes and let's learn from each other to build a new future of work.
The future of work is here. Find out if your team has the tools they need to do their best work—from the home, office, or anywhere else. Complete our assessment today.