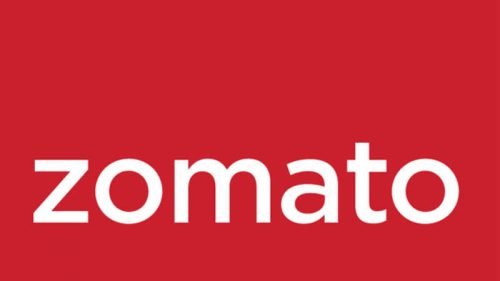 Are you a restaurant owner with not enough customers at the restaurant? Have you listed your restaurant on Zomato but did not get enough leads? Read on to know more about effective marketing hacks that can help promote your restaurant and help with customer attraction on Zomato.
Zomato is a key to reach out to customers. With increasing competition in the industry, if you are not registered on the food ordering app, you are missing out on a lot of customers. Your customers are always on mobile and they are searching for a restaurant to head to or a dish to order. If you do not use the right marketing tactics, your customers will move towards your competitors.
Also Read: How To Increase Visibility On Zomato?
How To Attract Customer on Zomato Using Marketing Hacks
Visual content
The best way to attract customers on Zomato is by promoting the restaurant through visual content. You need to post bright and attractive photographs of the dishes on your menu. You can include any dishes you want to but ensure that the photos are clear and have a large resolution. If you have a restaurant, post pictures of the same. Your photos should convince the customer to order the dish or to visit your restaurant. It will give them a peek into the type of dishes you serve at the restaurant. Visual content increases the audience's engagement rate more than text-only posts. Put your photography skills to good use and upload attractive images of dishes you are most proud of. Or, hire a professional food photographer to upload luring and high-quality pictures.
Check-ins
With the increasing penetration of social media in our lives, it is hard to ignore its impact on every type of business. You need to make the most of social media in order to create a strong online presence. Get the customers to check-in once they enter the restaurant. It is a good way of promoting the business without any direct involvement. It will be seen by their friends who in turn will want to know more about the place. It can also lead to a discussion about the restaurant on social media. It will lead to a high engagement level and will increase traffic to the website. Check-ins can lead to search inquiries on Zomato and will attract consumers.
Also Read: How To Successfully sell On Zomato?
Reviews on Zomato
If you want to attract customers to Zomato, you need to remember that the customer is the king. Ask every customer to review the service, food, and quality on Zomato. When customers search for your restaurant, you need to provide them with extensive reviews to go through. Ask the customers to give you a rating. It will give a clear picture of how the food is and will help those who have been contemplating visiting the restaurant. If they are impressed with the place, they will recommend the restaurant to their friends on Zomato. You will not believe how many people look at the reviews before they place an order or walk into your restaurant. Word-of-mouth marketing can help with marketing more than anything else. It is important to have all the reviews on the portal. You cannot remove the negative ones. Give a clear picture to the customer and let them choose.
Apply For E-Commerce Small Business Loans
Update the menu
Whether you own a restaurant or only offer delivery services through Zomato, you need to update the menu from time to time. Provide a detailed menu to the customers and ensure that it has all the necessary information. Provide details about a signature dish or a chef's special as it will make it easier for the customer to make a choice. You can add images to the dishes mentioned in the menu. Your menu is the first thing that the customers will look at and you need to ensure that it is easier for them to make a decision. When you add new dishes on the menu, mention it separately as new additions. Remember to go through your menu from time to time and update it with the latest dishes.
Your restaurant business has its own specific requirements. Be it marketing, hiring more staff, purchasing new equipment, setting up the restaurant, or just managing the daily expenses, without a steady flow of funds your business can severely suffer amid the growing competition. With the flexibility to choose your loan tenure and repayment schedule, your search for the best loan for the restaurant business in India is sure to end at Indifi. Apply online to know more about unsecured business loan for the restaurant business.