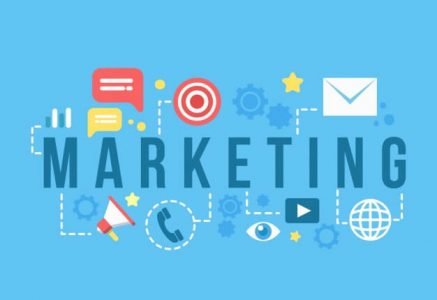 The difference between marketing and growth hacking is the involvement of the "element of analytics." Where marketing targets audiences and involves business progress; growth hacking shows the statistics of how the plan was executed in numbers. Growth hackers have logical reasoning so that they can:
Make success repeatable
Secure the future of a firm
Chalking down some of the marketing hacks
Growing your customer base
Sounds generic right? But cliché is a cliché for a reason. Forums like Facebook ads albeit increase conversations are still not considered to be growth hacks. Growth hacking eCommerce requires a planned strategy helping the company evolve through your products, customer services, and distribution channels.
Also Read: Operational Cost-Cutting By Being On Flipkart
Here are some principles that need to be stringently followed by Flipkart:
Considering Flipkart has a huge market targeting books, it should give accessibility to those genres and authors which are not widely accessible.
The customer's revert is a part of constructive feedback. A survey needs to be conducted to find out what a customer needs and desires
Bargain: Don't downgrade your selling, but play it tactfully. Every customer needs to have the content that he is picking his product at a price he has decided on, all you need to do is give them the luxury of satisfaction that a customer has a final call on the price of the product.
Also Read: How To Increase Visibility On Amazon?
Some Cooler Marketing Hacks:
Fear of Missing Out (FOMO):
A slang often referred for the youth. Trigger a rush in customers to have the urge to buy something before it sells out. That way a product becomes a luxury over a necessity.
Smartly framed Search Engine Optimisation titles:
Increasing the visibility of a website is important, but not at the cost of regular titles. When you are reaching out to a larger audience, use the right alphabets.
Visitors need to be converted into customers:
Loyalty does not come from customers alone, it should be instigated by eCommerce websites towards its loyal customers too. Discounts are passé; the word 'free' still brings instant joy. Customers who shop at Flipkart often need to feel pampered and not with additional discounts but with presents. Play smart.
Also Read: How To Successfully Sell On Flipkart
Giveaways and collaborations:
Collaborating with different brands is always an added advantage. Product visibility should be expanded over product reachability. Don't be a narcissist, but show off. Don't overdo it, but subtly flaunt your assets. The question shouldn't be "Why Flipkart", it should rather be, "Why not Flipkart?"
When selling through computers, stay away from computers:
Personal connect and consistency are the keys to unlock the door for customers. Why wait for the opportunity to knock on the door? Find these keys instead. Attending conferences and exposing oneself amidst the creme-de-la-creme crowd gives the audience a heads up to trust a website. Connecting via mails and updating them about offers is also always beneficial.
Also Read: How To Sell Successfully On Amazon?
Create them first to solve them. To become a hero, you need to bash the bad guy first, and what do you do when you don't have an antagonist? You create one. Increase the prices and then cut them down instantly in the following weeks.
Marketing hacks can be endless, but to touch the right chord you need to trigger an emotional connection with your customers. Reaching out to them through bloggers or content creators will give you an engaging connect. You are not selling a product, you are selling the forum from where products will be sold. Any business can grow with the proper zeal, right potential, and strong vision; with a pinch of analytics to it, you have the right ingredients, "Too many cooks spoil the broth," while too many ingredients(in the right quantity), innovate the broth.
Apply E Commerce Loan India
With no collateral, minimum documentation, and availability of several top lenders, Indifi makes the whole process of acquiring a loan simple and quick. With a single online application form, you can apply for a loan from multiple lenders in the least possible time. As the loan is customized as per the needs of online sellers, rest assured that it would perfectly suit the dynamic needs of your business.